COP26 will focus on Governments' Response to the Climate Crisis, but we all have our part to play
12 October 2021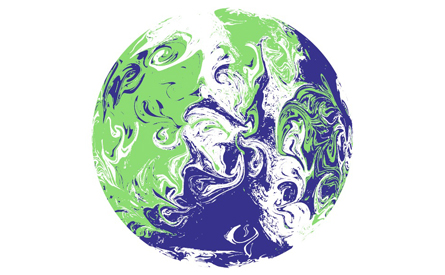 Much of the effort needed to counteract the effects of climate change will be the responsibility of governments throughout the world, but we can all take steps to be more environmentally aware and make our contribution. A survey conducted earlier this year concluded that more than half of UK residents (52%) believe that the Coronavirus pandemic has made them more environmentally conscious. However, the study also examined what green behaviour people actually participate this found that they may be "less green than they think" - the number of people taking green steps had decreased from 2019. Green behaviour results included:
51% of people recycling using local collection services in February 2021 (73% in December 2019)
36% of people avoiding single-use plastic items in February 2021 (61% in December 2019)
43% of people giving unwanted items to charity shops as opposed to disposing of these items in February 2021 (67% in December 2019)
26% of people reducing how often they use their car in February 2021 (34% in December 2019)
Clearly, the decrease in participation in green activity could be directly related to the Coronavirus pandemic, with priorities having changed due to the change in lifestyle the pandemic has caused, with many people now focusing on the day-to-day rather than planning ahead. In Northern Ireland, this has been reflected by an increase in the amount of waste sent to landfill, resulting in a proportional fall in recycling figures. Time will tell if this is a temporary shift or a long-term problem. The publicity surrounding COP26 (which will be held in Glasgow, 31 October – 12 November) could be an opportunity to return to better habits as discussion focuses on the following goals:
Secure global net zero by mid-century and keep 1.5 degrees within reach – The UN is asking countries to come forward with ambitious 2030 emissions reductions targets that align with reaching net zero by 2050.
Adapt to protect communities and natural habitats – The UN is asking countries to work together to protect and restore ecosystems.
Mobilise finance – The UN is asking developed countries to mobilise at least $100 billion in climate finance per year.
Work together to deliver – The UN believes countries must work together to rise to the challenges posed by the climate crisis.
These reflect that a global effort is required to address a global crisis. It's unreasonable though to expect that everything can be achieved by government or business. We all have a role to play by donating to and buying from charity shops, by minimising how much we throw away by recycling more, avoiding using single-use items, making greater use of sustainable modes of transport and getting out into nature more often to plant trees and catch bugs.