Thank-You To Our Waste Collectors
08 June 2020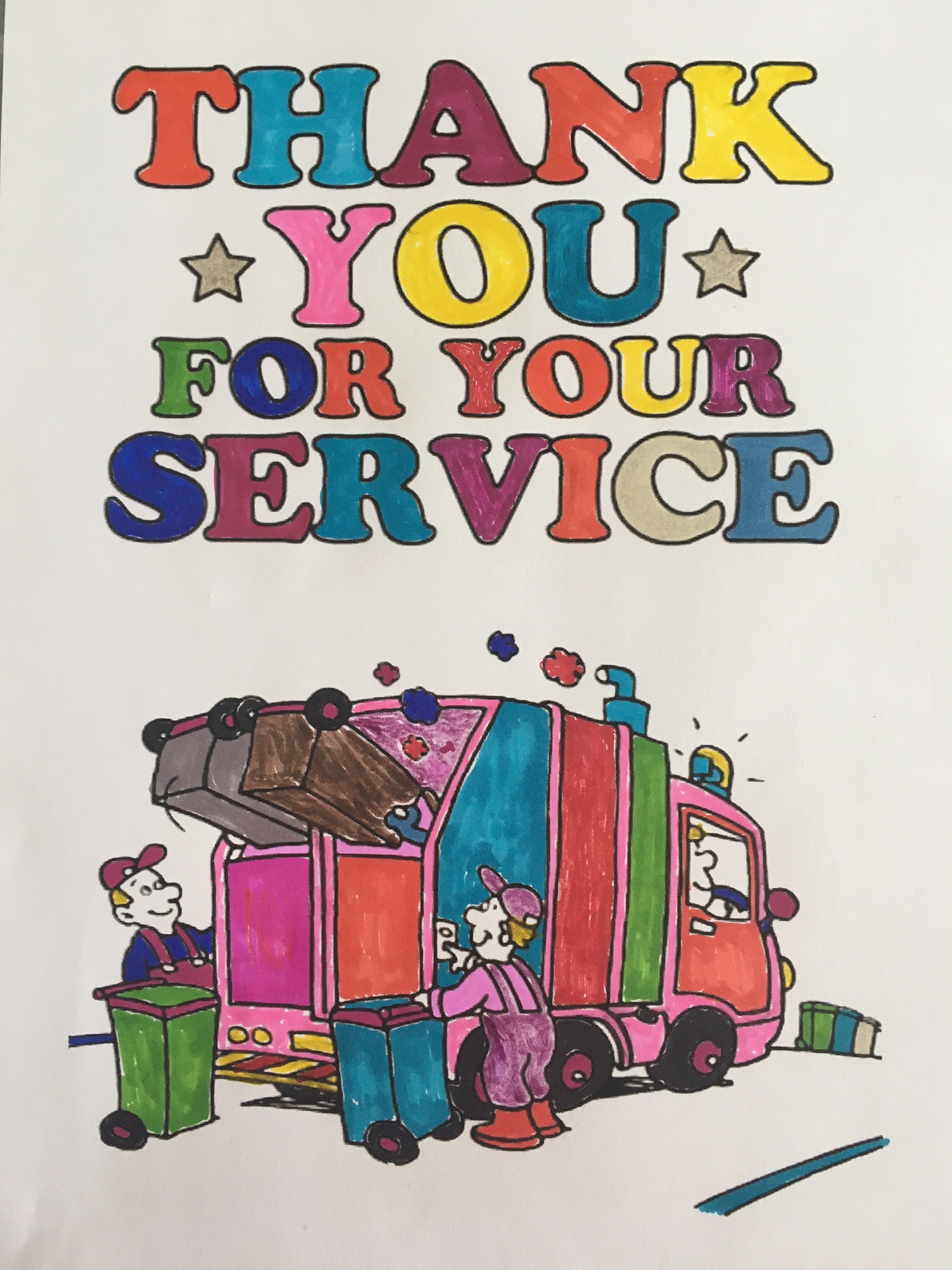 As Covid-19 has impacted every aspect of our lives, we've become more aware of those key workers in the waste sector who have kept these vital services going for our benefit.
Working in uncertain times and in often very difficult conditions, those who collect and sort our waste deserve our appreciation.
We can't thank them in person yet due to social distancing, but if you have children, they might like to colour in this picture and put it in your window. It's a small sign of our gratitude, but we know it will be appreciated.
It's really important that waste services have kept running with only minor disruption.
Our key workers in the waste sector have stopped rubbish from piling up at homes or on our streets which would be a major public health issue.
They've helped reduce fly-tipping which is so harmful to our wildlife and waterways. It's also meant that those local firms which rely on recycled material to produce essential items such as food packaging have been able to keep working.
They've also ensured that waste from households affected by Covid-19 has been collected and disposed of safely.
Keep on following the advice and sort your waste at home as normal, and please avoid any major household or garden clean-outs for the time being. This will be a great help to those keeping these essential services running.
It's been an amazing team effort, so on behalf of everyone, thank-you to our key workers!
If you want to send us a picture of your poster, please send it to info@arc21.org.uk and we'll share them with our key workers.
Click here to download poster to colour-in. Or make one of your own.