The Resource and Waste Strategy for England has Relevance to Northern Ireland
19 December 2018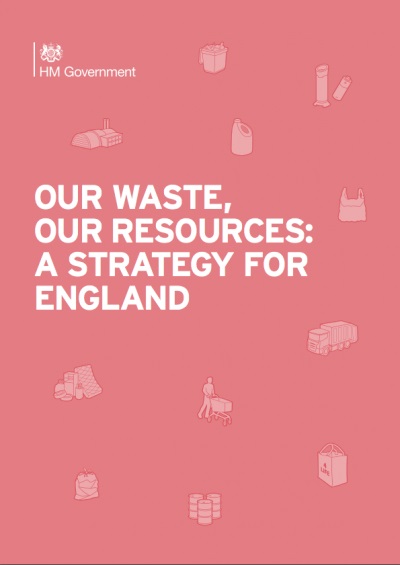 The Government launched their new waste strategy for England in a whirl of publicity. It provided the media with some brief respite from Brexit dominated news. The 146 page document is entitled "Our Waste, Our Resources: A Strategy for England" and it is augmented by a 130 page Evidence Appendix.
However, upon close examination of its contents, it becomes clear that its impact will be felt throughout the UK including Northern Ireland. This is evident early in the document as in page 18 it says " we will work with the devolved administrations to coordinate policy on resource and waste, to ensure that approaches are aligned and impacts on the UK Internal Market are minimised,"
One aspect of the Strategy that will undoubtedly and directly affect Councils in Northern Ireland is the proposal to reform arrangements associated with Extended Producer Responsibility which will increase the level of financial responsibility on producers for their goods at end of life. Particular focus will be on packaging with the Strategy committing Government to "ensuring that producers pay the full net cost of managing packaging waste at end of life."
The Government recognise that many manufacturers and retailers operate as part of UK-wide supply chain. Consequently the Strategy states that " As we reform our existing schemes and develop new schemes we will continue to work with the government of the devolved administrations." A consultation on some of the detail of the reforms is expected early in the new year. arc21 will continue to engage at a regional and national level in the best interests of our councils.
Finally, the Strategy reinforces the role that Energy from Waste Plants will continue to play. It states that "Incineration plays a significant role in waste management in the UK and the Government expects this to continue" and it goes on "we continue to welcome further market investment in residual waste treatment infrastructure."