Venues Across Northern Ireland Making Good Use of Food & Garden Waste
19 July 2021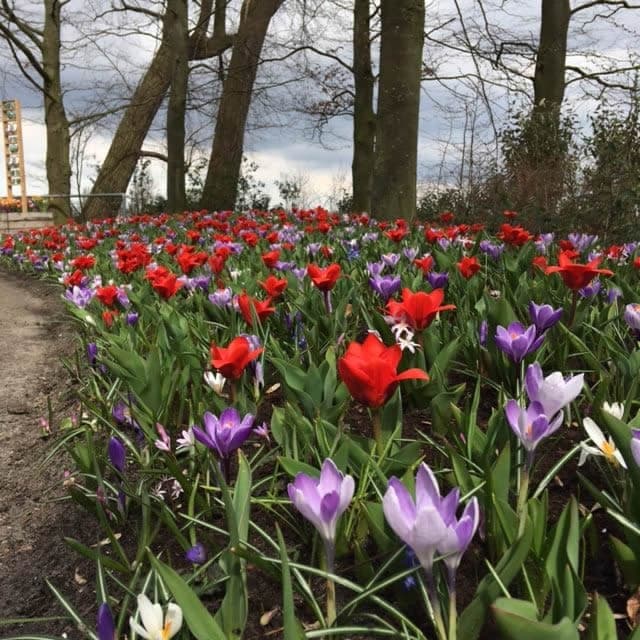 arc21 has hailed the efforts of residents across its six constituent councils, as material which was once treated as rubbish is now being transformed into a sought-after product which is gracing some of Northern Ireland's best known venues, including Killeavy Castle, Hillsborough Castle and Royal Portrush Golf Club.
This is due to residents across the arc21 region making good use of their brown/green bins and food caddies. With more and more of us putting food waste and garden clippings into the right bin, the six councils have been able to increase the amount of this waste which can be turned into high-grade compost. This is good news for the environment, reduces the amount of waste sent to landfill and helps keep costs down for ratepayers. Since the new councils were formed in 2014, residents across the arc21 region have done a brilliant job getting into the composting habit – increasing the amount of material composted every year, with a total increase of over 40% since 2014/15. Last year, councils within the arc21 region collected just over 143,000 tonnes of organic waste which, after treatment, was transformed into just under 80,000 tonnes of compost. This compost is now being put to good use, not just in locations such as Royal Portrush Golf Club, but also in a wide range of community projects across the arc21 region including:
Ballysillan, Colin Glen and Belmont allotments in Belfast City Council
Landscaping, planting and allotment sites in Antrim & Newtownabbey Borough Council
Ballywalter Gardening Club in Ards & North Down Borough Council
Friends' School in Lisburn & Castlereagh City Council
Blossoms at Larne Lough in Mid & East Antrim Borough Council
The Lets Grow Together initiative based in Newcastle in Newry, Mourne & Down District Council
The composting process is managed by Northern Ireland firm, National World Products (NWP) which receives brown/green bin waste from the council at its recycling facility. The waste is first checked visually to remove any non-organic materials. It is then mixed, shredded and pasteurised to destroy any harmful bacteria that might be present. The final stage is screening and cleaning, resulting in a high-quality compost, ready to be used as an environmentally friendly fertiliser. This process takes around three months to complete.The compost is sustainable, organic and peat free. Gardeners can purchase it directly from NWP, but it's also used in bulk as a soil improver at some notable locations including Killeavy Castle, Hillsborough Castle and Royal Portrush. The compost has also been donated to community projects across Northern Ireland where it is used to encourage the learning of new skills through outdoor play. It's also used by arc21's councils for allotments and a range of community initiatives. The organics contract with NWP is managed by arc21. Tim Walker, arc21's acting Chief Executive, said: "At a time when concerns about the environment and climate change have never been higher, it's good to know that if we all take simple steps such as putting food waste in our brown/green bins we can make a real difference. This is a great example of what the Circular Economy looks like in practice which charges us to effectively give back to the planet more than we take out. It'll be one of the great challenges of our lifetime and, through something as simple as putting organic material into your brown/green bin and food caddies instead of your black bin, this helps cut down on greenhouse gas emissions produced by waste in landfill sites, saves councils and ratepayers money and, by keeping materials in use rather than just throwing them away, actively shows the potential locked in many of our wastes." Simple tips to reduce food waste even further include:
Making shopping lists and planning what food will be used when, and freezing extra portions
Being mindful of "Use By" dates on fresh food
Using up leftovers, for example, vegetable peelings can be used to make stock
More information on community projects that benefit from NWP compost can be found here.