Will COP26 Be A Waste Of Time?
25 August 2021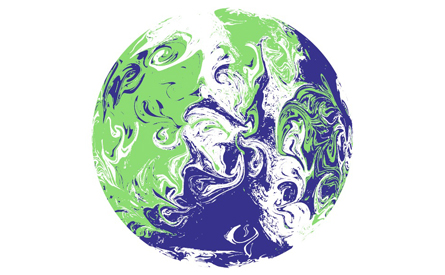 Between now and the end of October expect to be bombarded by the press and on social media about COP26 – the UN Climate Change Conference which the UK Government is hosting in Glasgow (31st October – 12 November 2021).
COP26 is a big deal. As the organisers have highlighted themselves, it will be an "event many believe to be the world's best last chance to get runaway climate change under control."
COP21 resulted in the much talked about Paris Agreement on Climate Change and with more than 190 world leaders due in Scotland, there are high expectations that COP26 will deliver more radical commitments to tackle climate change – particularly in light of the recent 'Code Red' warning for humanity report from the UN.
Look out also for the multitude of other events which will be held on the fringes of COP26. The NI Executive, for example, will be hosting its own Climate Summit. Making that announcement, Northern Ireland's Infrastructure Minister, Nichola Mallon, said: "The climate crisis needs our immediate attention and urgent intervention. We cannot sit back and allow this dangerous drift to continue. A radical response is needed from all leaders across the globe to protect our planet and our people."
Those are sentiments we need to take heed of and act upon. The most important thing is that COP26 leads change in the real world.
Part of that action includes putting the Circular Economy to the fore of our growth plans. As the Chair of the UK's Chartered Institute of Waste Management has explained, that means an economy "that values resources, cuts carbon emissions & reduces waste".
The waste sector will have an increasingly important role to play in the next decade in delivering this if the UK wants to improve resource availability and security. That will mean enhancing the supply of quality secondary raw materials and feedstocks from a wide range of different waste streams also looks set to increase.
According to Tim Walker, arc21's CEO, COP26 needs to convert ambitions to tackle climate change into actions.
"There isn't one magic bullet that will help us reach our net zero targets – getting there is going to mean change for everyone, including business and Government. Changed behaviour alone, however, isn't going to be enough – we're going to need new technology and new processes to achieve testing new objectives.
"In the waste sector, for instance, arc21 has been waiting over seven years on Government to make a decision on critical new waste infrastructure. This is despite the fact that these facilities will support the Circular Economy by increasing recycling by up to 10%, reduce Greenhouse Gas emissions by 57,500 tonnes (compared to landfill) and support wider decarbonisation initiatives.
"If COP26 is going to have any impact we need to see a radical shift away from inaction and indecision that translates into local decision making. If we can't determine basic infrastructure requirements in a timely fashion, we will stumble into a crisis while knowingly deferring the even more difficult decisions coming our way. If we don't change our ways COP26 will be a waste of time and future efforts will need to be even more drastic."